MARU for storms and power outages!
It is likely that, at least once in our lives, everyone has experienced a regular power outage or a severe storm that unexpectedly cuts out the electricity that we need for our everyday activities. In most cases, people start calling the emergency number or failure line, but as we all know, they are not the only ones doing so. As a result, the lines are busy and the queues are long during the most critical moments. Elektrilevi has created an assistant called MARU for such situations.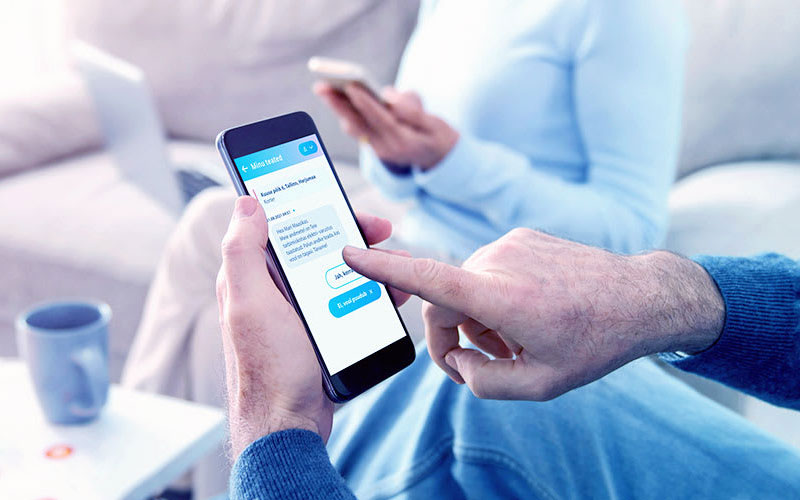 As the name suggests, MARU is an indispensable tool, especially during storms and power outages. MARU is a web application that allows people to easily and conveniently share urgent interruption information, for example when there is a power outage at a point of consumption or when you notice a hazardous electrical situation. The information entered by the customer reaches the control centre immediately and the specialists can start finding a solution for the problem. MARU can be used on a computer, mobile phone, or other smart device. If your regular Internet does not work due to the power outage, we recommend using mobile Internet for MARU.
In order to see interruption messages and other information related to your point of consumption, we recommend logging in to the MARU application, which is very easy and fast with a mobile phone, using Smart-ID, for example. You can easily notify Elektrilevi via MARU if you have no power at a point of consumption. Notifications are used to keep the customer informed about fixing the breakdown. You can immediately see in the app if Elektrilevi has been notified of an interruption and you do not need to send an additional notification.
The MARU app is in constant contact with the control centre, ensuring that information flows as quickly and efficiently as possible.
However, sometimes hazardous situations do not specifically endanger our own lives, but we still want to make them known. In this situation, MARU can also be used to easily provide information. The app also allows you to upload images from the scene.
If you want to, you can receive interruption messages as notifications to your computer, mobile phone, or another smart device.
At the moment, the app has around 100,000 visits and approximately 50,000 unique users.
Thanks to MARU, the exchange of information between customers and Elektrilevi has accelerated, which in turn has enabled the control centre to ensure an even better overview of the general condition of the grid during critical storm days. This provides an excellent foundation for making informed fault rectification decisions. The more accurate the information, the greater the likelihood that the best possible solutions are employed, both in terms of the efficiency of the rectification of faults as well as electrical safety, so that damaged lines are never live for an unreasonably long period and are prevented from posing a threat to human life.
MARU invites everyone to join at maru.elektrilevi.ee.