Exceptionally sunny days led to record electricity generation in Elektrilevi's network
Electricity producers supplied nearly 71 GWh (gigawatt-hours) of power to Elektrilevi's network in March. This represents a 31 GWh (or 71%) increase compared to March last year. On 27 March at 14:00, the capacity supplied to the network by electricity producers reached 347 MW, which was nearly 41% of the total power drawn from Elektrilevi's network during that hour. The maximum electricity generation capacity in Elektrilevi's network rose above 300 MW (megawatts) for the first time in history on 28 February 2022.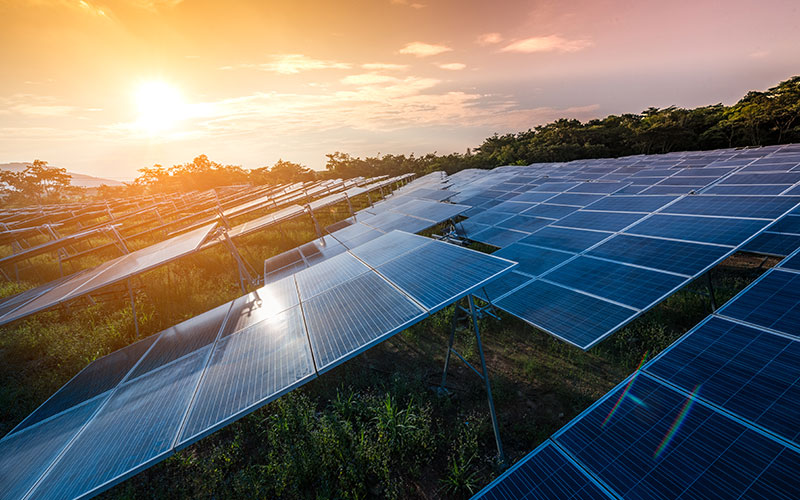 'We would like to acknowledge everyone who contributed to this extraordinary result, particularly those acting behind the scenes, whose excellent work has made it possible for so many solar power producers to connect to Elektrilevi's network over the year, but also, of course, all of our electricity producers. We are pleased that interest in small-scale production continues to be exceptionally high. All of this helps us to reduce electricity losses in the network and keep our network charges stable, not to mention the contribution it makes to ensuring a greener environment,' said Mihkel Härm, chairman of the management board of Elektrilevi.
'The exceptionally high increase in electricity generation was greatly facilitated by sunnier than average weather. While February saw the first time crossing the 300 MW mark, in April, it has now become a regular occurrence on sunny days, with preliminary figures showing levels reaching as high as 360 MW per hour. If the current trend continues, it will not be long until more than half of the electricity consumed in Elektrilevi's network is produced on consumers' premises,' Härm added.