Elektrilevi has restored power to 11,000 customers
The first autumn storm of the year has arrived, and has caused several outages in the electricity network since yesterday noon. The storm peaked on Monday 3 October at 16.05, when there were 5,062 customers without power at this time. As of yesterday noon at 12.00, a total of 54 medium-voltage and 40 low-voltage failures have been eliminated and electricity supply has been restored to 11,000 customers. The largest failures occurred in Võru County and Põlva County. Additionally, there were also outages in Tartu County, Viljandi County and Lääne-Viru County. Today, strong winds are expected, mainly in West Estonia.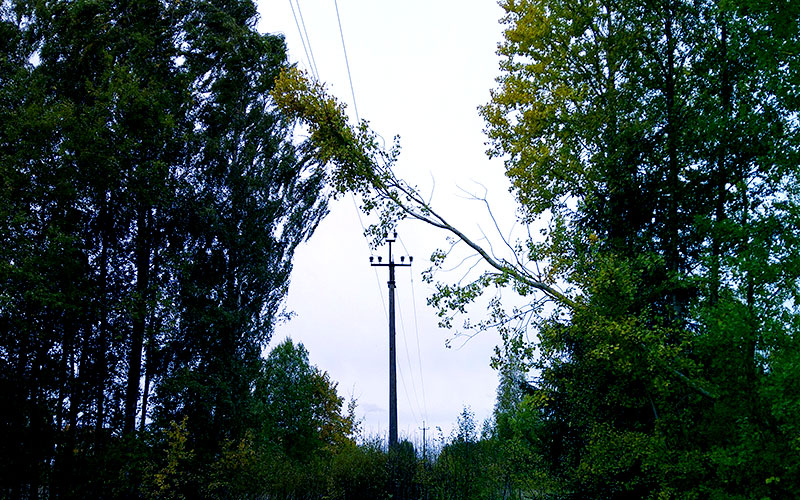 Photo: Storm in Tartu County. Private collection
'Last night was very busy for us and our partners. We managed to eliminate many of the failures and, in the morning, there were only 581 customers without power due to the storm. At the moment, South-East Estonia and Tartu County are the areas that have the most outages. In these areas, priority is given to the elimination of failures and, as a result, some scheduled works have been cancelled. We hope to restore electricity supply to everyone by tonight,' claimed the Head of Elektrilevi's Control Centre Unit, Hardi Puusepp.
NOTE: Elektrilevi asks everyone to report power outages via the MARU application. The application enables the rapid exchange of information between customers and Elektrilevi in the event of electrical failures.
Current information on the number of interruptions and affected areas can be found on the interruptions map of Elektrilevi.